The Thames Litter Strategy
Litter in the Thames
One of the ambitions at the heart of the Thames Vision 2050, the shared stakeholders' view of how the river will develop between now and 2050, is to see a clean river free from sewage, waste and other pollution. Reducing litter in the river has been identified as an essential part of achieving this goal Prior to the development of the Thames Vision, there was already encouraging work being undertaken by organisations throughout the Thames to combat litter. These include regular community clean-ups and public awareness campaigns, such as the PLA's Cleaner Thames campaign in 2015.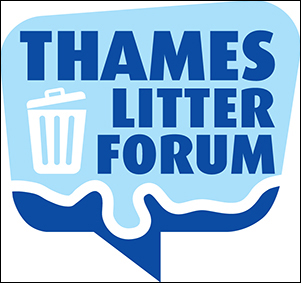 Thames Litter Forum
Created by the PLA in 2014 with support from the Thames Estuary Partnership, the Thames Litter Forum is a group of non-governmental organisations, university researchers, river operators, businesses, industry bodies and other relevant authorities that meet quarterly to tackle the problem of litter in the Thames. The focus of the forum is on protecting flora and fauna, developing a Thames specific network and setting up an evidence group facilitating foreshore and water column research.
The Forum aims to maximise work already undertaken by organisations and networks by providing opportunities to:
Share ideas about how to deal with inherited litter on the Thames.
Share information, case studies and best practice.
Bridge the gap and learn from citizen science studies with regulators and interested parties.
Provide a collaborative environment to promote actions towards reducing litter on the Thames and maximise funding opportunities.
Develop a membership that reflects the production and impact of rubbish i.e. from producer, user to remover.
Thames Litter Strategy
Tackling the issue of litter requires holistic action from the many organisations and networks involved in, and already striving to reduce the Thames litter problem. In 2018, the Thames Litter Strategy was developed by the PLA, as part of the Thames Vision, in consultation with organisations that are part of the Thames Litter Forum.
The Strategy sets out the context for future action on litter in the Thames environment and outlines the types of actions that the Thames Litter Forum will work towards over the following five years.
The Strategy builds on the work of campaigns including the Cleaner Thames, #OneLess and #ForFishesSakeLondon.
You can read the Thames Litter Strategy here:
Page last updated: January 2022